REGULAR FEATURES/REGULARNE OPOWIEśCI
Jonny tells it how it is - he's a top drawer travel writer who converts what he sees with his eyes and feels with his heart into what he writes with his pen. Expect ice cool regular features from Jonny's barmy life in Poland as a passionate Ulsterman. This is Jonny's second favourite country in Europe (after Northern Ireland). Jonny has travelled to 181 countries in the last 20 years but since 2016, POLSKA is his home.
Go to MAGICZNE MIASTA – MAGIC TOWNS
MAGICZNE MIASTA – MAGIC TOWNS
Check out Jonny's Magical Towns, Cities and Villages. Jonny goes away from the obvious haunts to bring you some tales of sublime towns and villages you may not have heard of. Inspired by his travel friends down the years, Jonny ended up in Biskupiec, Kokoszkowy Zlotoklos and Starogard Gdański long before his backpack toured Lublin or Wrocław. #magicznemiasta
Go to NIGDY WIęCEJ WOJNY – NO MORE WAR
NIGDY WIęCEJ WOJNY – NO MORE WAR
In the "Nigdy Więcej Wojny/ No More War" Series, Jonny delves deep and peacefully into Poland's horrific past, bringing a sense of new found freedom amongst a destructive history. You can read here about the horrible German Death Camps in Poland and the Communist eras. #germandeathcamps #nigdywięcejwojny
Go to Smaczne Środy- TASTY WEDNESDAYS
Smaczne Środy- TASTY WEDNESDAYS
Jonny's Wednesday Series called "Smaczne Środy" features Jonny's food experiences within Poland. While Pierogi, Zurek and Bigos do feature (and he loves the Polish cuisine), you may also see Jonny munching a Vegan Burger, a Turkish kebab or even an Ulster Fry in his latest country of residence. "Down your neck", "Smacznego!" #SmaczneŚrody #smacznego
Go to PIąTKOWE PICIE – THIRSTY FRIDAYS
PIąTKOWE PICIE – THIRSTY FRIDAYS
Jonny tours Poland's finest independently run cafes, bars, pubs, brewhouses and clubs to bring you an alternative collection of "wacaday" (lunatical) places to hang out when your backpack hits Poland. Think locally run real ale houses, dive bars, quirky cafes and PRL-based pubs and less of your capitalist trash. Good night Ratsbux, Dzien dobry Kraftodajnia! #piątkowepicie
Go to Dziwaczne Odkrycia – Quirky Encounters
Dziwaczne Odkrycia – Quirky Encounters
In Dziwaczne Odkrycia – Quirky Encounters, Jonny delves into the absurd, obscure and wacaday things to do in Poland. You'll end up reading about things like indoor sky diving, nude beaches, countries that you've never heard of (which border Poland) and anything extraordinary that catches Jonny's eye. #dziwaczneodkrycia #quirkyencounters
Go to POLAND POLL
POLAND POLL
Regularly, Jonny gives you a "Poland Poll" where YOU can vote to control Jonny's Destiny. For 2017 Jonny set a target to visit every Polish province, in 2018, it was UNESCO sites…tune into the Sidebar to register your vote! #polandpoll #controljonny
Go to Śmieszne Historie o Piłce Nożnej w Polsce – Football Stories
Śmieszne Historie o Piłce Nożnej w Polsce – Football Stories
Jonny's first trip to Poland was inspired by football. A keen supporter of Northern Ireland, Glentoran and AFC Bournemouth, Jonny chose Klub Piłkarski Starogard and Legia Warszawa as two Polish teams he follows, inspired by the legend that is Kazik Deyna. Jonny is a groundhopper and writes about his football trips inside Poland! #football #pilkanozna #ŚmieszneHistorieoPiłceNożnejwPolsce
Go to Pracujące Poniedziałki – Working Mondays
Pracujące Poniedziałki – Working Mondays
As well as writing about Poland for himself, Jonny works tirelessly promoting Poland, working for various companies and also learns Polish while teaching English. Expect to read about hotels, tour companies, English teaching, volunteering and travel writing. #PracującePoniedziałki
Jonny's Stories
Jonny Blair loves Poland. Here are some of his favourite cities, towns, villages and locations in Poland.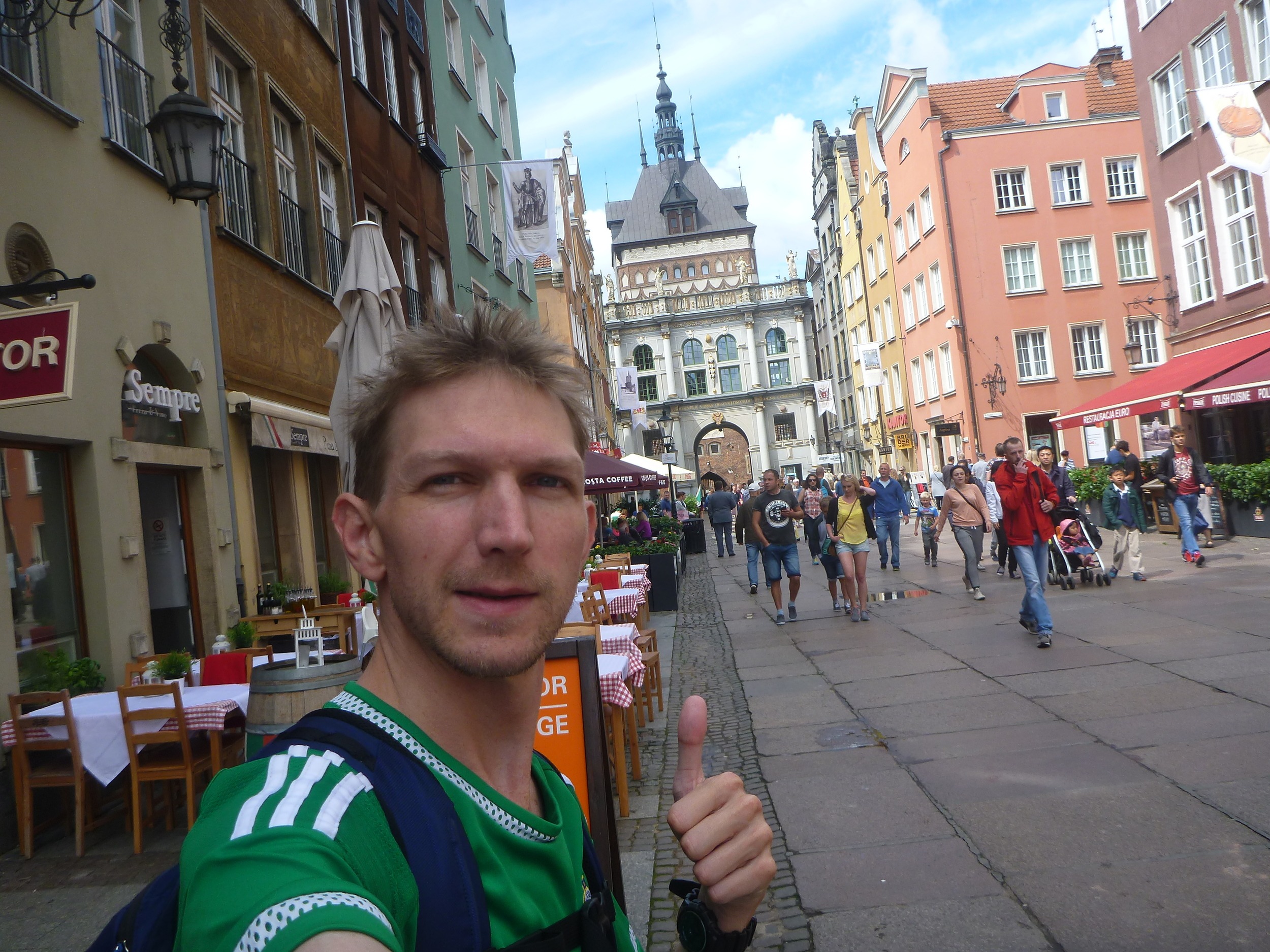 Gdańsk
Read Jonny's stories from spending 6 months in the port city of Gdańsk.
The Pomeranian capital, once the "Free city of Danzig", the city where the Germans invaded, the place where Lech Wałęsa's Solidarnosc all began. Jonny lived in the Stare Miasto and in Brzezno and loves Gdańsk. #visitgdańsk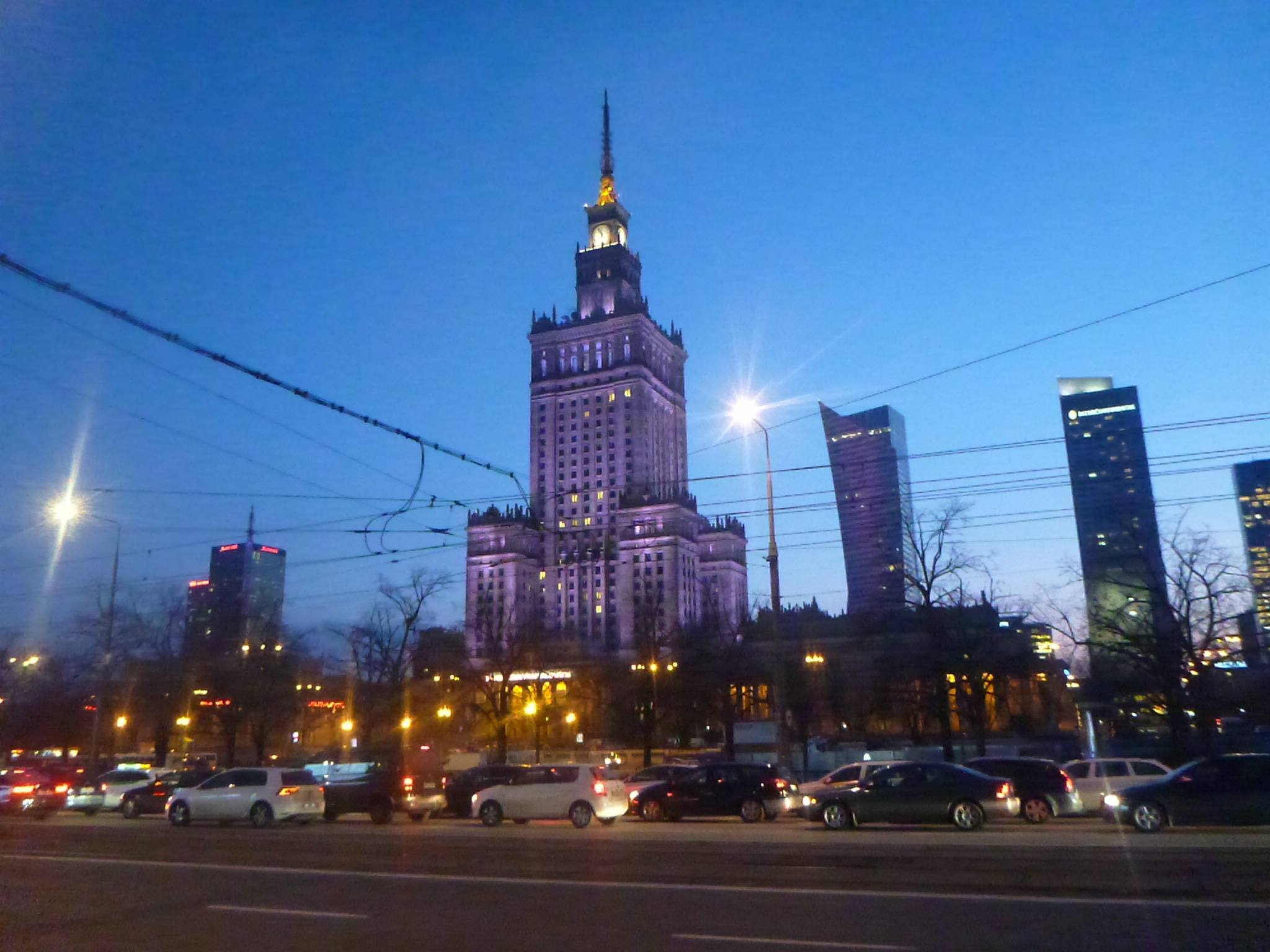 Warszawa
Read about Jonny's love for Poland's capital city, Warszawa.
Starting with his first trip here back in 2005 as a Northern Ireland football fan. Jonny later returned to visit his friends Rafał, Artur and Piotr, penning a poem on the city. By 2017 Jonny had relocated to Warsaw. #visitwarsaw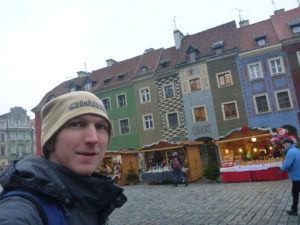 Poznań
Jonny loves the Stare Miasto in a city he nicknames "Pozzie": Poznań.
Having first visited Pozzie in 2015 inspired by an infamous travel friend, Jonny later came back to do his first live Polish radio interview, partake in a football tournament and review the bars of the city. #pozzie #Poznań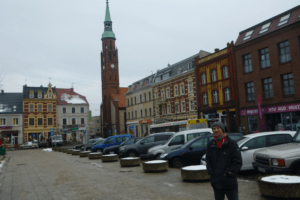 Starogard Gdański
Jonny's love for the unknown and lesser conquered, led him to the charming Kociewien town of Starogard Gdański.
It was here in Starogard Gdański. that Jonny was featured in the local newspaper, loved being the only tourist and was inspired to live in Poland from hereon, influenced by locals. #ilovestg #starogardgdanski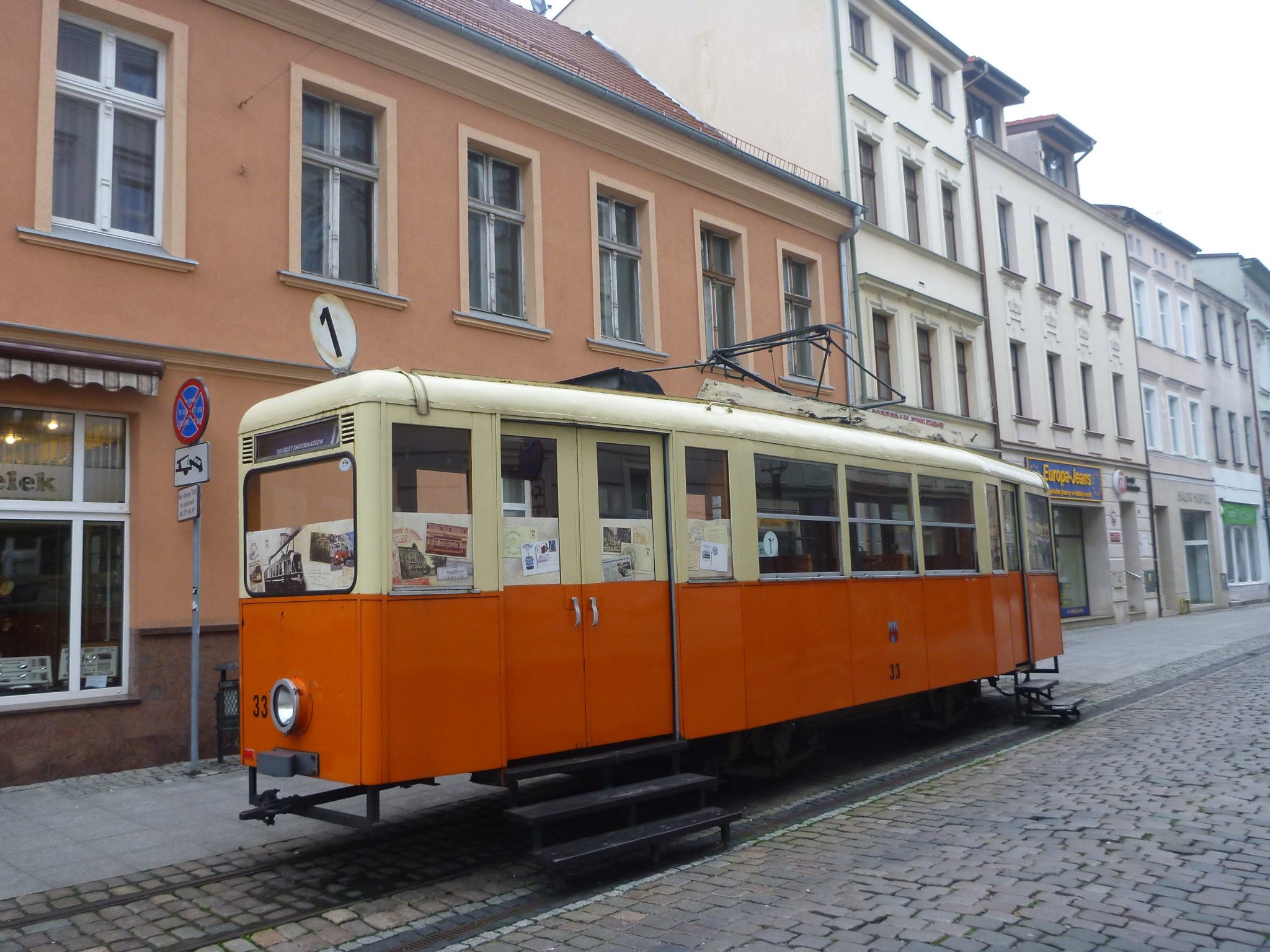 Bydgoszcz
Jonny backpacked through delightful Bydgoszcz.
Jonny uncovered the secret charms of a city dubbed "the Venice of Poland", while Jonny argues this spot is nicer. On his adventure here, Jonny also chilled out recovering from depression. #bydgoszcz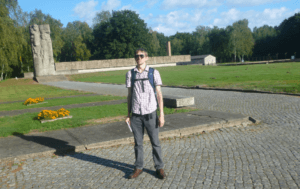 German Death Camps
Jonny has also toured the German Death Camps in Poland, including Auschwitz, Birkenau and Stutthof.
Jonny has also toured Majdanek, Auschwitz, Birkenau and Stutthof. It is important and essential to understand Polish history and the destructive regime implemented upon Poles by the Germans. #germandeathcamps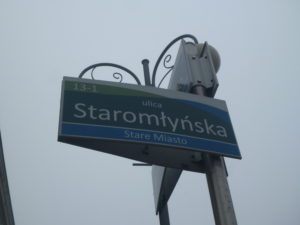 Szczecin
Jonny backpacked in Szczecin, again seeking answers for his travelling heart.
Jonny backpacked in Szczecin, again seeking answers for his travelling heart. This city sits right by the German border and gives you a gateway to "the west" but within this misty town lies some intriguing tales. #szczecin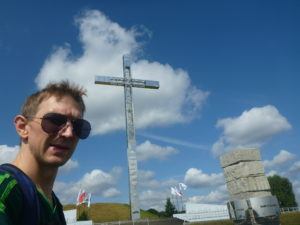 Countryside Towns
Pelplin, Tczew, Kokoszkowy, Rywald, Kuklowka, Zlokotlos, Biskupiec – Jonny's quest for the obscure took him to remote, peaceful, tranquil and wonderful towns and villages in Polish countryside.
Jonny was so amazed by the excellent hospitality in remote towns and villages like Kokoszkowy and Biskupiec, the tranquility and beauty of rural Poland. #kochampolskę #biskupiec #kokoszkowy #pelplin #kuklowka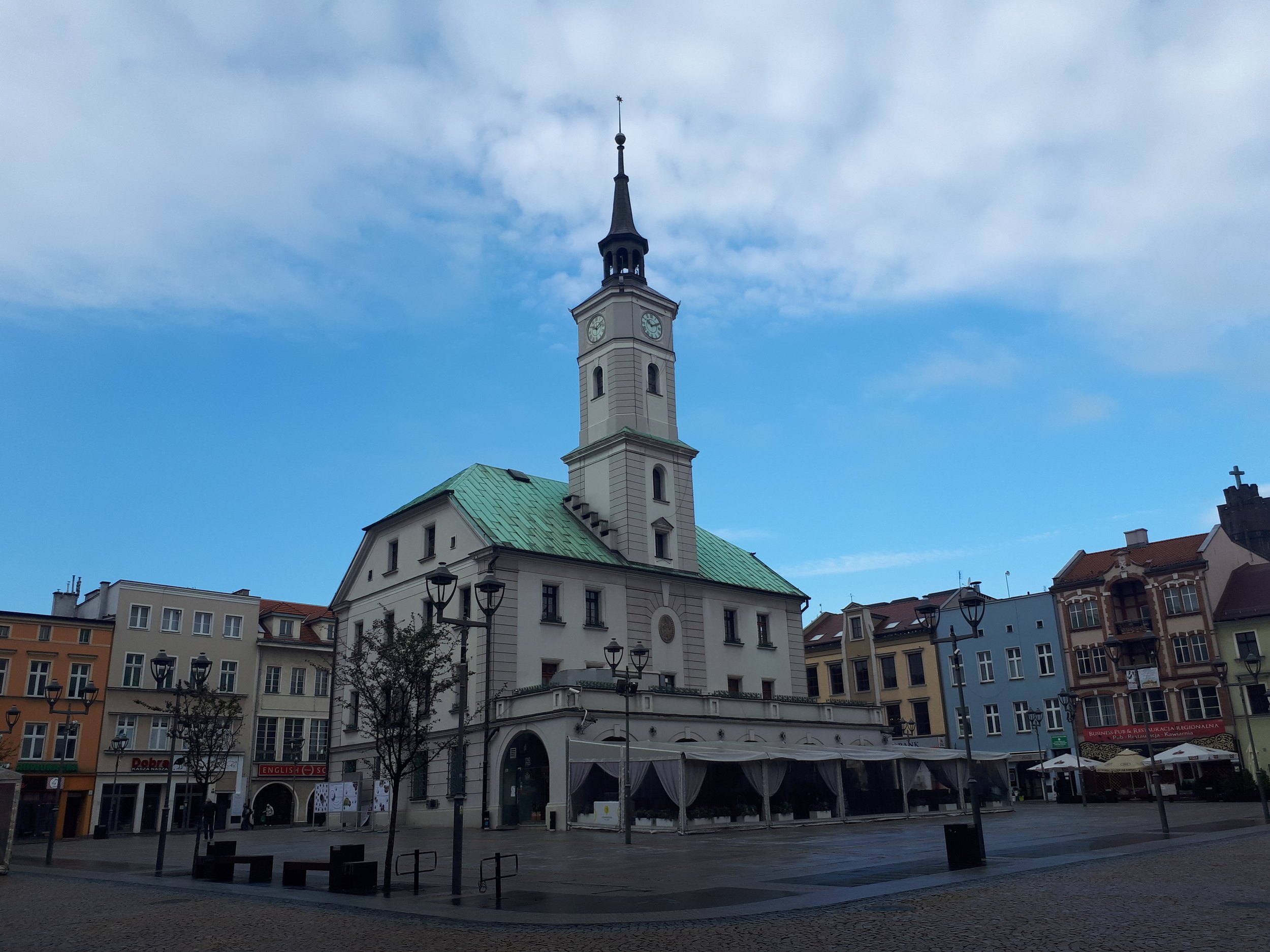 Gliwice
Jonny ended up in the town of Gliwice on a football trip to watch Northern Ireland.
Jonny ended up in the town of Gliwice on a football trip to watch Northern Ireland play an under 19 international. It was here he uncovered yet more gems and enjoyed the city's bars. #gliwice #tourist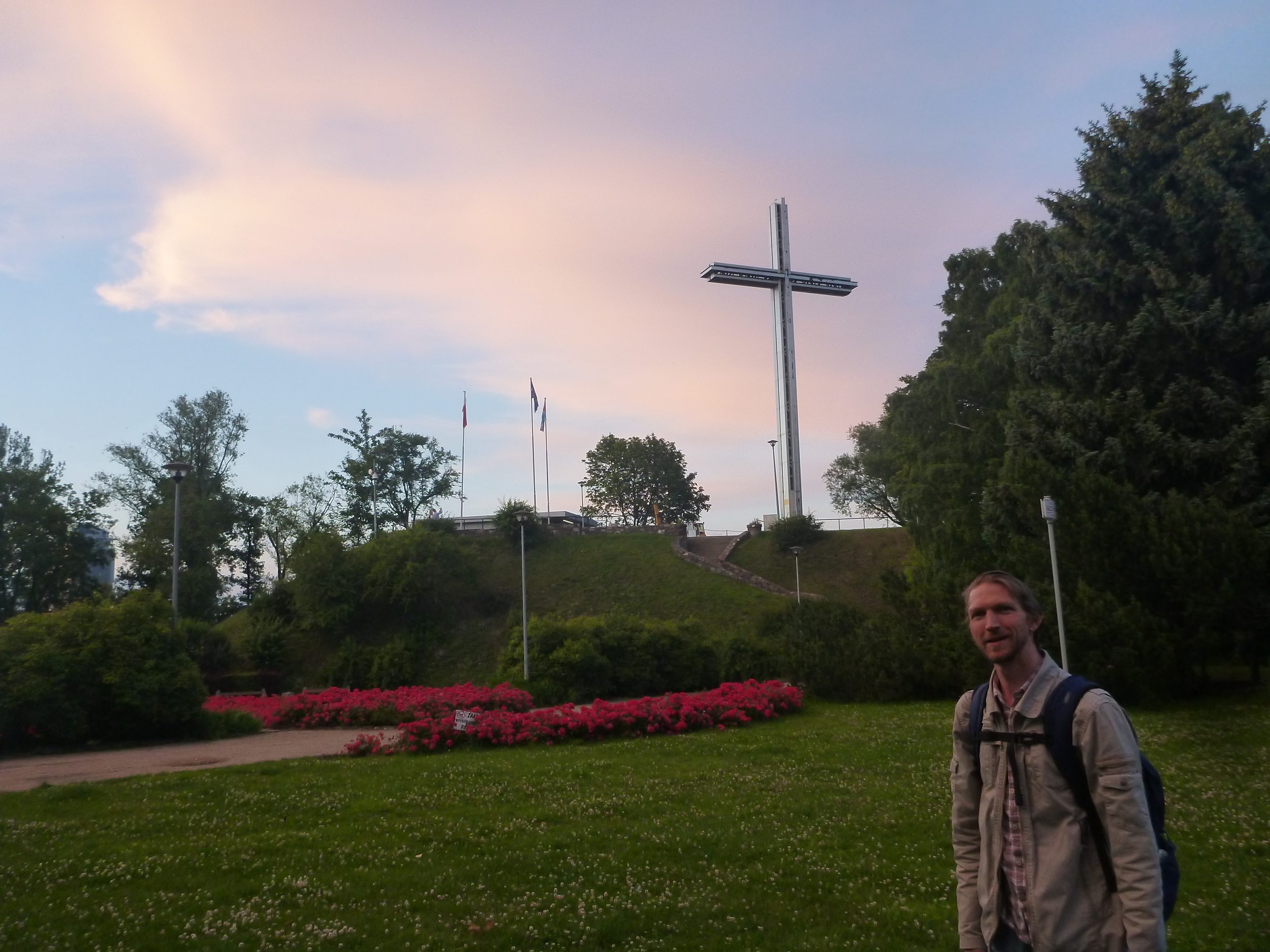 Gdynia
Gdynia completely charmed this once nomadic Ulsterman
When Jonny Blair backpacked Gdynia in July 2016 to embark on a Food Tour he had no idea he would end up living in Poland and falling in love with this city. #gdynia #tourist #trojmiasto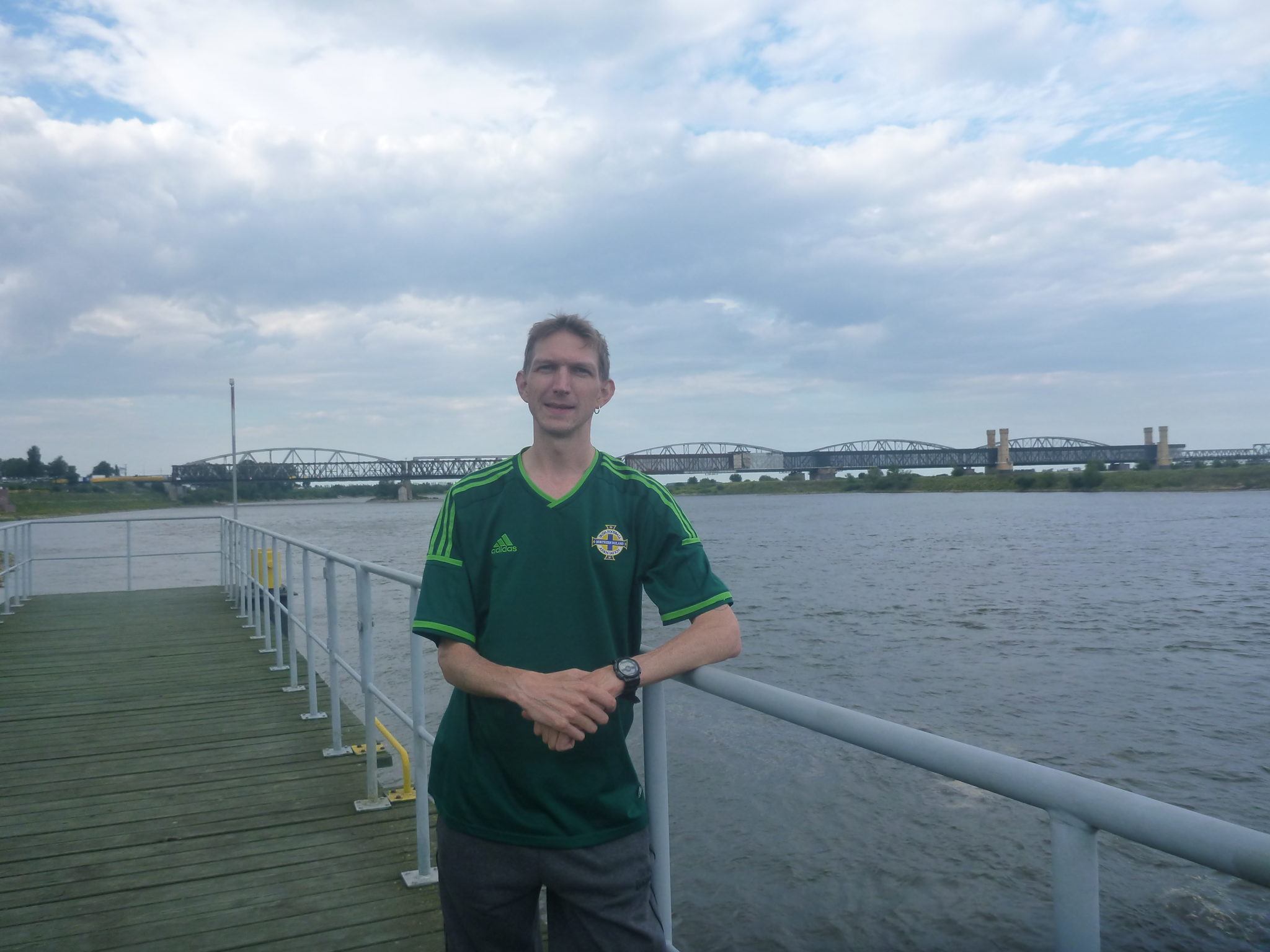 Tczew
Learn where the Second World War REALLY began: Tczew.
Inspired by a travel friend who alerted Jonny that the Second World War began in Tczew, he had to backpack it and check out the infamous bridge. The Germans were once here but no longer. Jonny also appeared in the Tczew newspaper. #tczew #worldwartwo
Transferring money abroad as an immigrant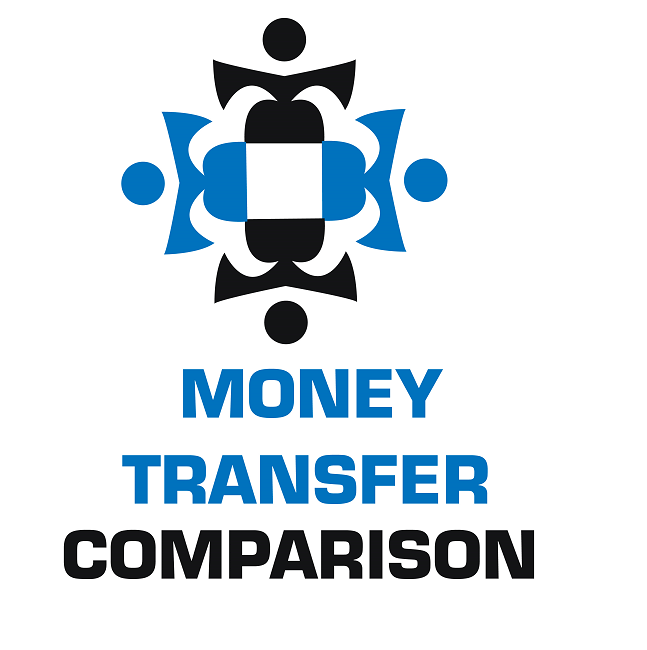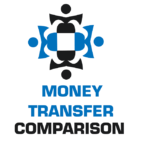 Jonny, like other immigrants in his position, knows that transferring money from the UK overseas via banks will incur massive fees, for no good reason. To discover the best alternatives for high-street banks, Jonny uses Money Transfer Comparison, a review and comparison site focused on this space.
View MoneyTransferComparison's International Transfers Guide using this link.
CryptoCasinos provides crypto gambling guides for those interested in crypto casinos.
Managing an online business in Poland
Jonny in the Polish Media
Jonny Blair is a popular Northern Irish travel writer who has appeared in the Sun, BBC, Ulster Television and the Belfast Telegraph in his homeland, Northern Ireland. Jonny has now appeared in Polish media too.
TCZ.PL
Tczew Newspaper, Tczew (September 2016)
Jonny's Recent Stories
The latest in Jonny's ongoing real life story through Poland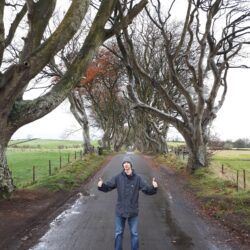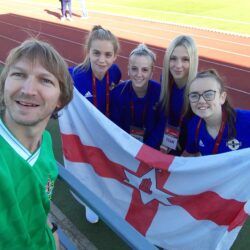 Previous
Next
Chat to Jonny Blair
Rozmawiaj z Jonny Blairem