Believe it or not but my trip on Saturday 26th June 2021 was the first time that I visited a new settlement for 17 months. The previous one was Simons Town in South Africa in February 2020. Never in my adult life had I spent more than a year remaining in the same country, never mind 17 months, all in Poland!
When the day finally arrived to visit somewhere new, it would be two new settlements to visit, Wałcz and Łowicz Wałecki. Both are fairly rural and the nearest big town is Piła. I have been to Piła many times, as it is one of the stops on the Blues Express Festival. I have attended that festival in 2017, 2018, 2019 and 2020.
On this wacaday adventure, I went by train from Warszawa to Piła and then I explored Wałcz. I covered my trip to Wałcz already on this blog. Next up was this gem of a place… Łowicz Wałecki.
I was invited here by Patryk, the organiser of an intriguing travel festival. The festival is called Siedem Stron Świata, which translates as Seven Corners of the World. When such an invite is given, I rarely say no.
I have done quite a few travel presentations in my life. The last lot of them were all in Poland. Oddly they were all in different years, in 2017, 2018, 2019 and now 2021. I did them in English. As an English teacher and English language writer and blogger perhaps my biggest failure will ironically forever be language. 😂 Since my Polish is low-level but at least it is above my French or Spanish level.
What intrigued me perhaps the most was the location of this festival. It wasn't in Warszawa, or Gdańsk, or even Rzeszów, of even Starogard Gdański. This was even more off the wall and totally up my street. It was being held in a tiny village called Łowicz Wałecki.
I had never heard of it before. And now I will never forget it, nor Wałcz which I waltzed through on route till Łowicz Wałecki.
Please also note that Łowicz Wałecki is not to be confused with Łowicz, à much bigger and well-known town. When my travel soûl finally rocked up in Łowicz Wałecki, I was in for a big surprise.
I would be sleeping in a resort called Siedem Ogrodów, which translates as 7 Gardens. This was picture perfect for the spectacle it was to host. Here are some of the cool things I loved about my stay here at Siedem Ogrodów in Łowicz Wałecki.
1.Village WiFi
Being so remote, there was a worry of being offline. Never fear. Full on WiFi here. I was able to update my social media pages and blogs while I was here, though life was really too busy for all that.
2.Creative Rooms
I was in room 2 of the main hotel building, up the stairs. It was cosy, calm, comfortable and creative. I had my own room and I slept in paradise here.
3.Quirky Gardens
For sure the best thing about my stay here is the gardens and nature. I just wandered around admiring the quirkiness of it all. It's crazy.
4.Bar and Hall
There is a fully stocked bar here, plus a large hall. It was in this hall that I did my presentation. There was also a full on breakfast.
Aside from all of that there was the fire in the field at moonset with music pumping out!
It was a fantastic weekend, thanks to Patryk and Zbigniew for the invite. Here are a few more photos of the excellent weekend in Łowicz Wałecki.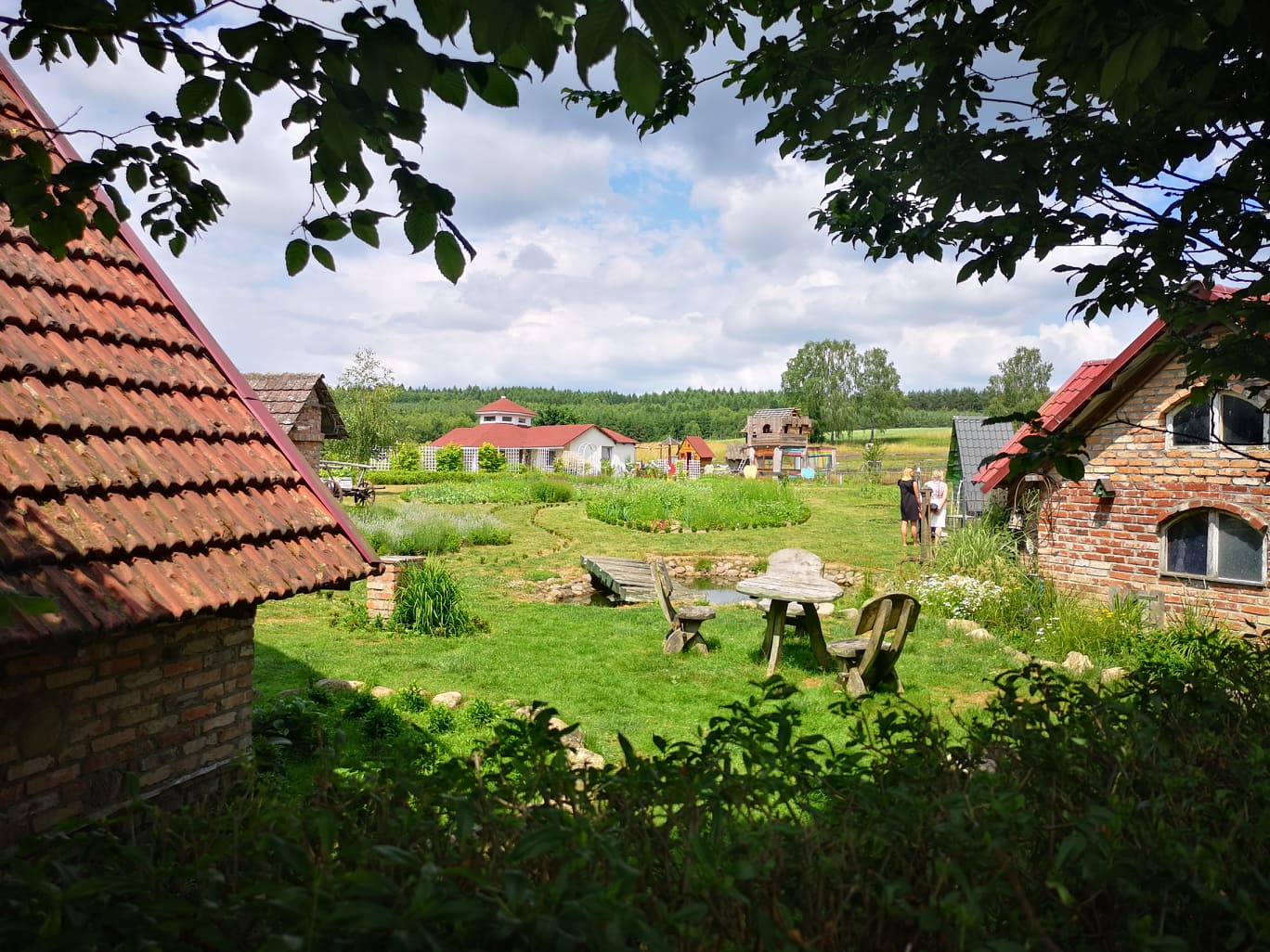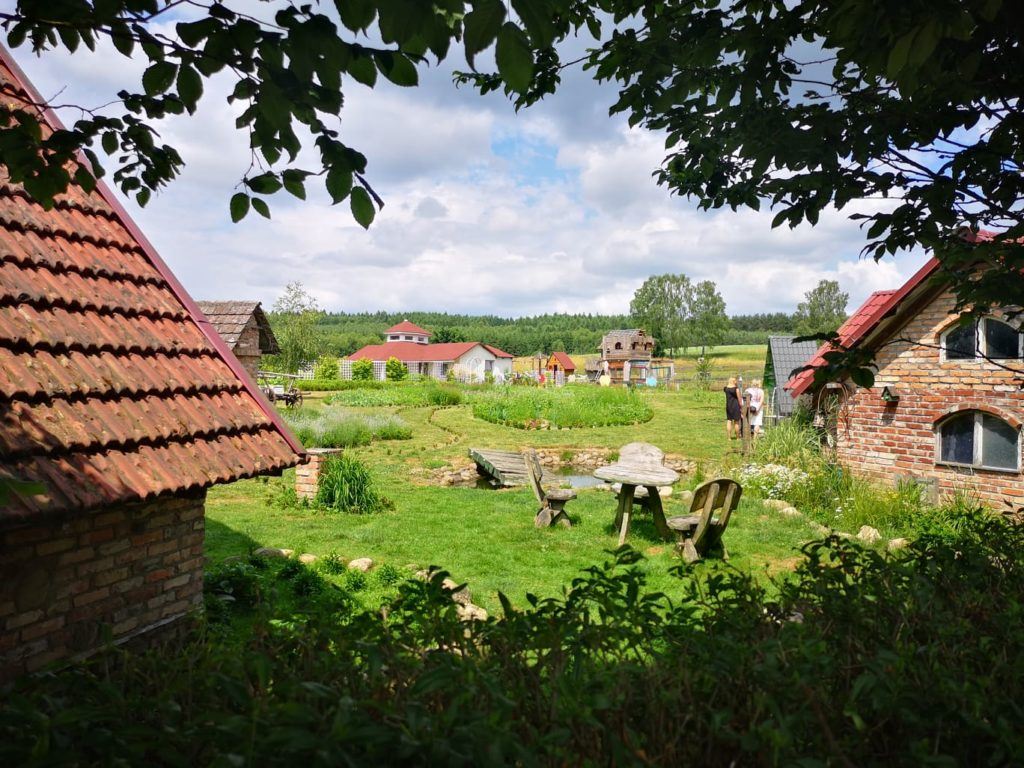 Here are the details for booking a tranquil stay in the 7 Ogrodów venue in Łowicz Wałecki:
https://www.facebook.com/7ogrodow/
Łowicz Wałecki 50, 78-650 Łowicz Wałecki, 602 816 919
Here are all the videos of the various presentations and performances during the weekend:
https://www.facebook.com/Siedem-stron-%C5%9Bwiata-spotkania-o-podr%C3%B3%C5%BCach-100401901809318/videos
Here are a few videos from my stay at Siedem Ogrodów in Łowicz Wałecki:
Follow and like Northern Irishman in Poland: