** I own all these images, however some images were blurred slightly not because of me but because of an un-named individual who requested to be omitted from them. As with all my blogs, all of this really happened and it's a shame that some nasty people intervened.
On my third visit to Poland in 2015, I finally got round to trying the famous Grzane Piwo, hot beer, or as my travel friend (her opinion) Karolina Kokosz described it "grzaniec z piwa" or simply "graniec". On my travels before that, I had visited Sweden, Germany and Estonia in winter and sampled their local equivalents of hot wine including Glogg and Gluwein. On arrival into the pretty city of Poznań in December 2015, I booked into the cool Poco Loco Hostel and arranged a reunion with two of my Polish backpacking friends – Karolina Kokosz and Karolina Smakosz a really cool backpacking girl who sadly didn't want to be named or shown, but as you can see she was really there (as we had to cover her bake in a photo). Both girls met up with me in Poznań at night. It really happened, there were 3 of us – as you can see I had to block one of them from the photo sadly. I was pretty excited to see them again and to try the Grzane Piwo! First up – a gorgeous walk through the Stare Miasto.
We met at the gate by the castle and enjoyed the walk to the old town. After a short walk through the city and taking some photos (which sadly I can no longer access – blocked by one of my old friends), we headed to a local bar called Basilium. Outside the bar is a sign advertising hot beer, grzane piwo.
The interior is cosy and quirky. Polish winters can be cold so it is nice to stay indoors of an evening and enjoy the warmth and hospitality. In Poland, hospitality is one of the best. The decor of Basilium is interesting, as many of these small Polish bars are. There are bottles hanging from Christmas lights and bottles on wooden shelves.
I let Karolina do the ordering, at the time my Polish was pretty non-existent in my pre-studying days. In this bar, they did have the famous "Belfast Beer" which I first tried in 2007 but it was the night of the hot beer.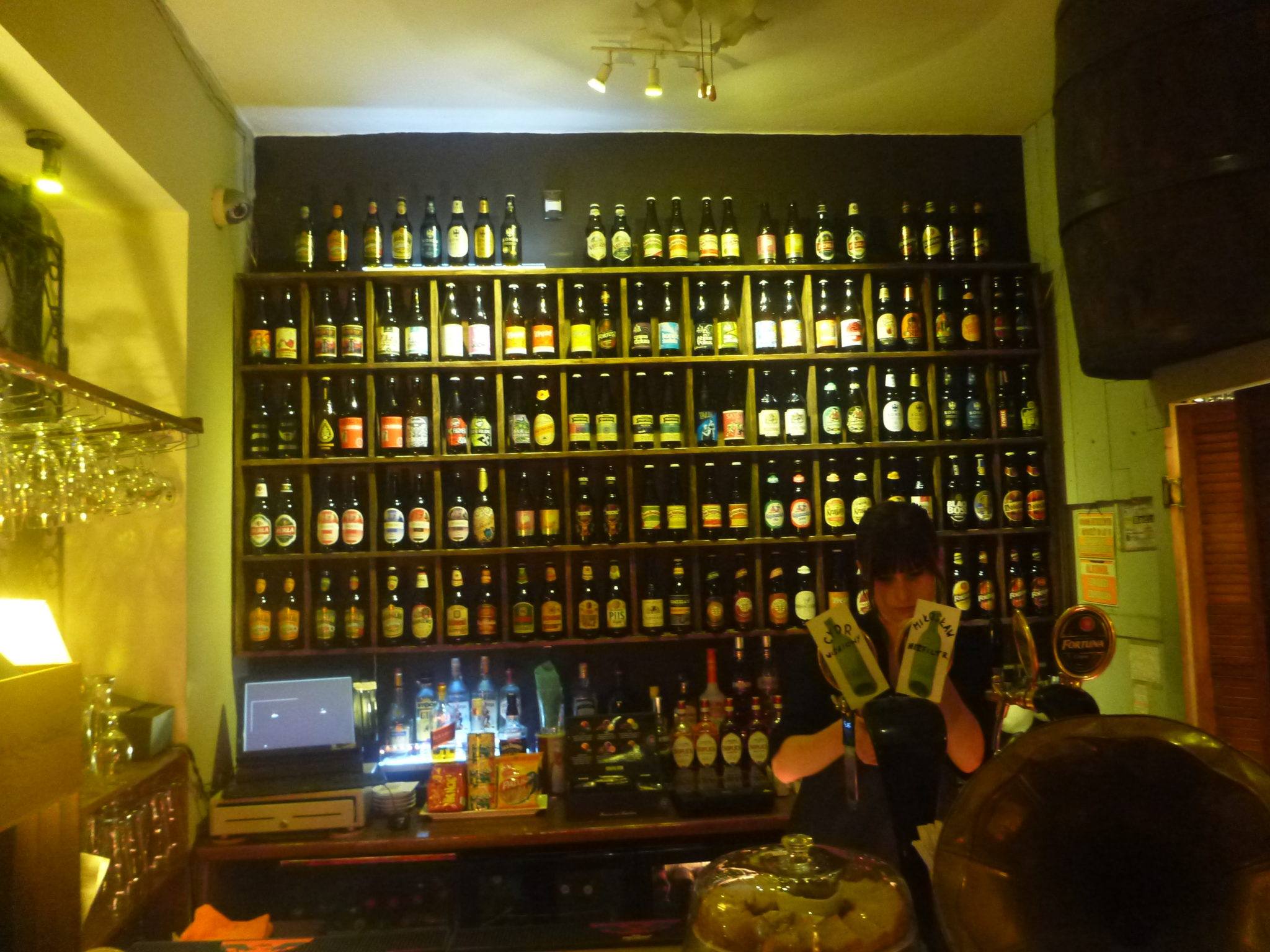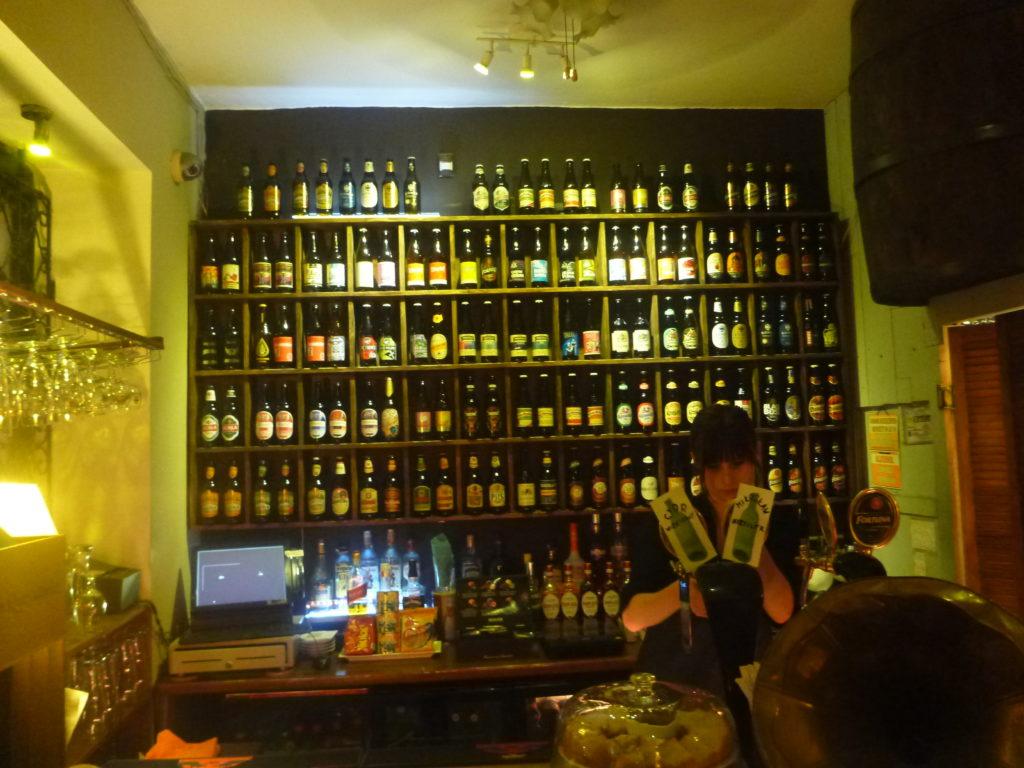 The hot beer arrives and we have a nice table in the corner. Karolina describes the beer to me as "Grzaniec" which can also be bought in places like Torun, Warszawa and Starogard Gdanski. Its ingredients I'm told are: Polish pilsner beer, cinnamon, gingerbread, cloves and orange. Karolina tells me this in the video below. There is also a spice added – I later learn this can be bought in local supermarkets, my pick of which is Biedronka.
On first sip, delicious! I am suddenly addicted and this became my drink of choice during December 2015 in Poland. I later drank it with my friend Ania in Krakow. Once I had moved to Gdansk in 2016, Grzane Piwo also became a regular tipple of mine.
At Basia's birthday party in December 2016 in Warszawa, I made my own Grzane Piwo for the first time and I look forward to many more glasses of this delicious Polish drink. If you ever visit Poland in winter – please be ready to try this – Grzane Piwo – Hot Beer!
Basilium Bar, Poznań
https://www.facebook.com/Basilium
Address: Woźna 21, 61-776 Poznań
Phone: 790 333 756
How to make Grzane Piwo: https://www.youtube.com/watch?v=SZJKqmjYogg
My thanks to Karolina Kokosz and Karolina Smakosz for this nice evening. I hope one day, I will be able to get the rest of the photos from Karolina as she took some good ones of us and classes me as 'a friend' and says she cannot wait until the next meeting we have.
Here is a video from Basilium in Poznań where we tried the Grzane Piwo:

** Please email me for the original video as I removed on 30th May 2020 after five years of being accepted online by those in it. The video had 7 likes, 1 dislike (!) and around 500 views. All of that really happened.
Follow and like Northern Irishman in Poland: