"Baby, this is what you came for. Lightning strikes every time she moves" – Calvin Harris featuring Rhianna.
On my Piątkowe Picie series, I could write a lot about my time touring the bars and cafes of Gdańsk, the first Polish city I lived in. Before moving to Poland, pub crawls had become one of my backpacking fortes. I could have made a business out of it for sure, but what good is that on a Northern Irishman's liver? Not for me, these days I'm a chilled out travel writer with a passion for the extraordinary. Alcohol is a taint and a blemish on my writing. I still despise seeing drunks on street corners begging for a thrutney bit to buy a "two leet". The wacky side of things, I still love and of course I have a flair for crazy bars, good nights out and being surrounded by good, honest people. I detest liars and I'm prone to a few nights in a PRL style Socialist Bar.
"An extraordinary guy can never have an ordinary day" – Noel Gallagher.
But through the years I have indulged in many a good pub crawl – the first ever Bishkek Pub Crawl which I organised, a night on the rip in Munich, touring the bars of Starogard Gdański, or the Monopoly Pub Crawl in London Town. But now having given up on the moving lifestyle, and settling in glorious Poland, could I still find this kind of charm? Yes, of course! Here in Gdańsk, there is a cool company called Pub Crawl Gdańsk. On Thursdays, Fridays and Saturdays they organise an incredible pub crawl of a city brimming with top class pubs – a Thirsty Thursdays to come for sure on here once I have sifted through 40+ beverage houses. Let's call it a slow man's pint.
What you get for 60 Zlotys (£12) on the Pub Crawl Gdańsk
2x COCKTAILS, BEERS or WINES
A SHOT in EACH BAR
FREE VIP CLUB ENTRY
MASSIVE DISCOUNTS on drinks
CRAZY CHALLENGES
LOCAL GUIDES
MEET PARTY PEOPLE!
PRICE: 60 PLN (** If you book it in advance on this link, you save 10 PLN each!)
Meeting Time and Place for Pub Crawl Gdańsk
It's Thursday, Friday and Saturday nights at the moment at 20.30 (8.30 pm) outside Neptune's Fountain in Old Town Gdańsk. I went on a Saturday night.
Neptune's Fountain is in the heart of the Old Town and one of the most obvious places to meet. It's on Ulica Długa, the main street through the Old Town. Your guides will be obvious – they hold up a huge sign!
At the start you will pay your money, get introduced to your guides, be given a wristband and your token for the first drink in the first pub.
The guides normally hang around until just before 9 pm to make sure they have a full turn out. On the night of our pub crawl, there were around 15 of us. My guides were Ola and Michał. I also met the other two guides – Aga and Dominika, they were off duty tonight. Although I am studying Polish here in Gdańsk, the pub crawl was held entirely in English and only the guides are Polish speaking the evening I attend. And off we went to Pub Number 1 for the night!
PUB NUMBER 1 – RED LIGHT
8.55 pm – Pub Number 1 was yet another odd "full circle" for me on my journey. I was two months into my life as a resident of Gdańsk and we started our pub crawl on the very first pub I went into on my very first night in Gdańsk – Sunday 3rd July 2016. I popped into red light for a dark beer.
In here we get two drinks tokens each, I go for two beers, but you also can choose wine or a range of drinks with spirits. I get talking to the crowd which includes a hen party from Sweden, a couple from the USA (where the wife speaks Polish), some French guys, an English guy and a guy from Hong Kong. Yes, we did the name introductions too but it was a fast moving pub crawl and no doubt as the night progressed we had forgotten most of them!
In Red Light pub we were each given a random dare to do – the dare must be done in the next pub. My dare was to convince somebody to drink "Brudershaft" style with me. By 10 pm we had left Red Light.
PUB NUMBER 2 – BRUDERSHAFT
22.00 – The next pub is a new one for me despite having walked past it many times. We head to Brudershaft which is on the main Ulica Dluga street but is actually down the stairs and in the cellar. It's a funky German themed bar.
They have their own beer here and I complete my dare, which was just to drink a shot or a long sip of beer with someone in "Brudershaft style". Grant from the USA and I drank it together. Also in here Frederica from Sweden did 5 push ups and others completed random dares. The shots in here are free but we pay for our own drinks on top of that. Chat in here is good and we also meet the Jagermeister girls (top photo of article).
PUB NUMBER 3 – PUB TABAKA
The next pub is another new one to me – Pub Tabaka. It is quite a packed bar and the sort of place people just go into for one or two drinks before moving on elsewhere. It was still a summer night so the squad flowed out into the street.
In this pub all sorts of shots are being dished out – as well as the free ones, others indulge in crazy stuff and some locals also go for Flaming Lamborghinis. This reminds me of my time working in Delaney's Irish Pub in Hong Kong.
PUB NUMBER 4 – POLSKIE KINO
23.55 – The next pub is also a new one for me and with an unusual name – Polskie Kino/ Polish Cinema. All these places are easily walkable – this one is on Szeroka Street and is the last "pub" before the final venue of the night which is actually a club.
In here the lady getting marred is reunited with her husband to be! We learn the crazy story of how her friends (the bride) and his friends (the groom) captured both of them that morning and put them on a flight from Stockholm to Gdansk without knowing each other was even on the same flight! They get married in two weeks. Great story. Again there's a shot for everyone and I also have a beer. I chat away to Lucian from England who is an Arsenal fan and has also been studying Polish – in Warszawa.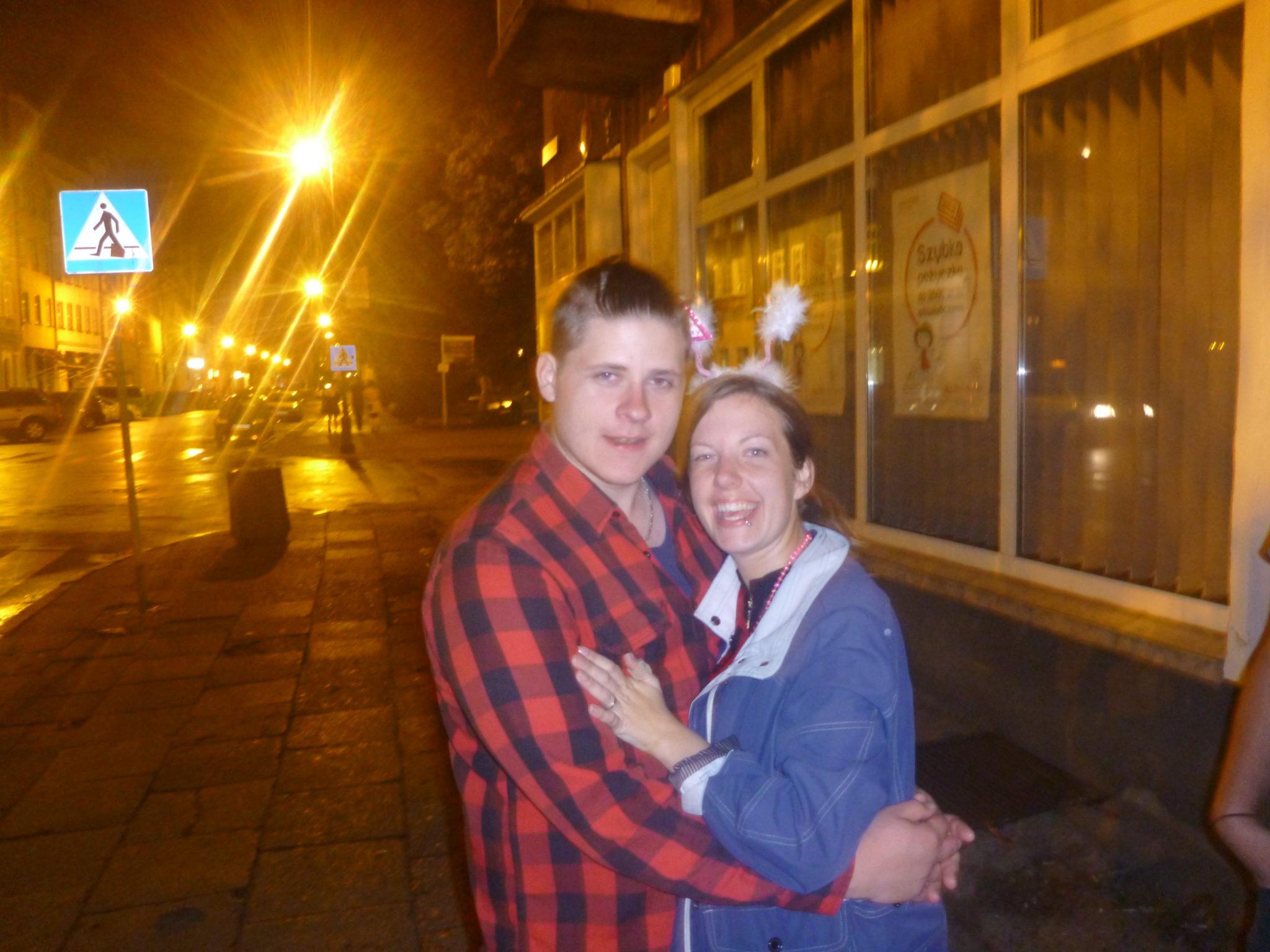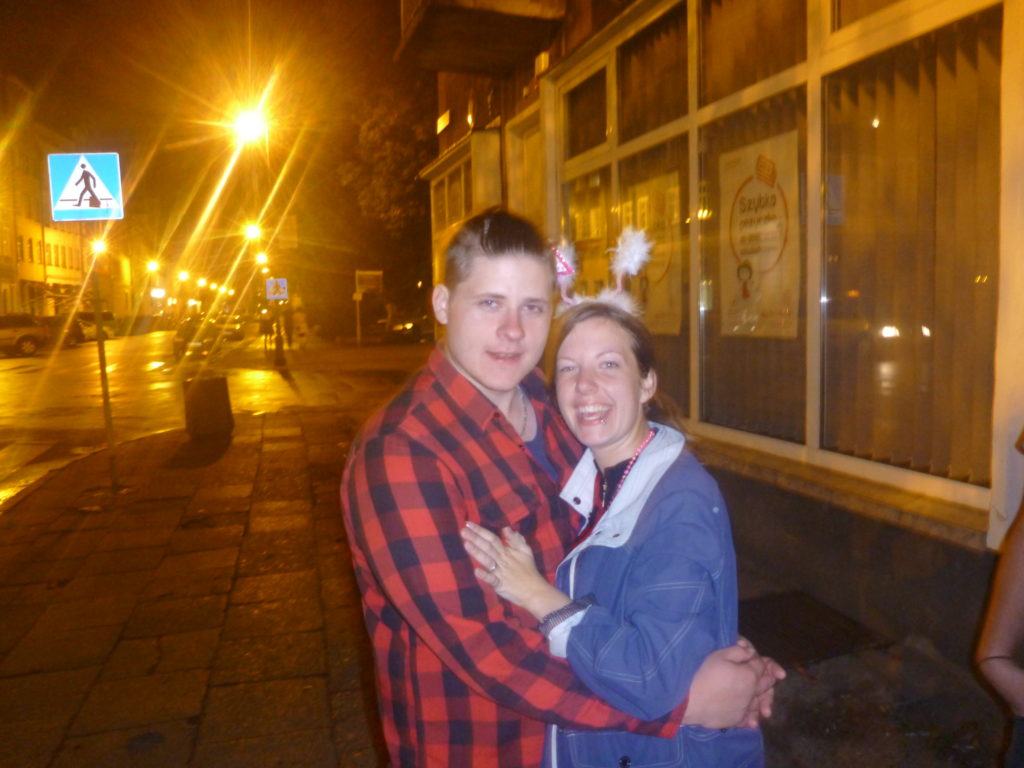 PUB NUMBER 5 (THE NIGHTCLUB) – BUNKIER
Sometime after Midnight – Then it's time for the final club of the night to party as long as we want! Bunkier is quite simply one of the best nightclubs I have ever been in, do not miss this place if you visit Gdansk. With a kind of war bunker interior design and 4 floors of music, this is the coolest club in Gdansk. I must be getting older though – 2 beers, a bit of dancing and I'm done for the night. The others probably party until 6 am!
Bunkier
And that was it – 5 crazy bars and an epic night out in my new city – so get in touch with Pub Crawl Gdansk for a crazy night out! Get in touch:
https://www.facebook.com/pubcrawlingdansk
Here are some videos from the Gdansk Pub Crawl:
Follow and like Northern Irishman in Poland: