"Got a devil's haircut in my mind" – Beck.
Wacaday republics on the brain, lied to by fake local friends and with a pure zest for adventure, I went whackpacking on the longest street in Europe, Ulica Piotrkowska. I got a train from Warszawa to Łódź and checked into the only hostel on Ulica Piotrkowska. From the Music Hostel, I headed out on the rip in search of a bar range fit for Piątkowe Picie, this series I kick started on here over a bottle of ciemno piwo in Starogard Gdanski in December. Dobry wieczor, Łódź, good evening Sir!
Off the main street in Łódź (and longest in Europe) sits a mischievious night time hang out zone known as OFF. It looks like this –
In this "OFF" cool bar area here I came across a Barber Shop which is also a bar!? Really. Yes, Brush Barber shop is a daytime hairdressers for gentleman which turns into a flambuoyant cocktail bar by nightfall.The contrast is staggering and ridiculous.
While beer sinking and PRL Themed bars are realistically my whackpacking touristic forte, I've visited a few cockaday haunts too (i.e. Cocktail Bars). Cocktail bars that the infamous Karolina could only daydream of. But for real I toured them, nice local friends giving me humanly obvious tips. Having sampled "Gdansktails" in Flisak, "Warszawtails" on the swankaday Nowy Swiat and "Starogardtails" in little ventured Starogard Gdański, this was right up my ulica.
It's a barbers by day…
It's a bar (without the "bers") by night!
I went inside. Imagine two businesses in one. It's hard to perfect one art or niche never mind a brace. Brush have managed. To get to the bottom of brush, I spoke to manager Adrian and asked one by one for the venue's best cocktails. Until I had bagged a hat trick. Housed in a trademark Łódźkie red brick warehouse, the decor is a throw back to the city's industrial boom time. I checked the menu then my lips sipped on the establishment's top 3Łódźtails. Make no mistake about it. These are the best cocktails in Poland.
The menu of cocktails here is HUGE, UNIQUE and WACADAY.
Here was my #davidhealy #jameshayter #Łódź Hat-trick:
1.Cut Throat (a number 2) – 19 zlotys
Adrian recommends I try the "Cut Throat" first. It is number two on the menu and contains Irish whiskey. I'm in and I'm in love. The glass arrives and is COLD as ice. The whiskey smells stunning (my only wish was to have the quality Bushmills instead of Jamesons, but hey it's a minor complaint!). Adrian himself serves it with equipment used in hairdressing. It feels like a haircut on the whiskey, but he's smoking it. The taste is exquisite. It's ridiculous. 9/10.
It comes with: Jameson's whiskey, Chocolate Malt, Bitters (Angostura), Smoked, Dry.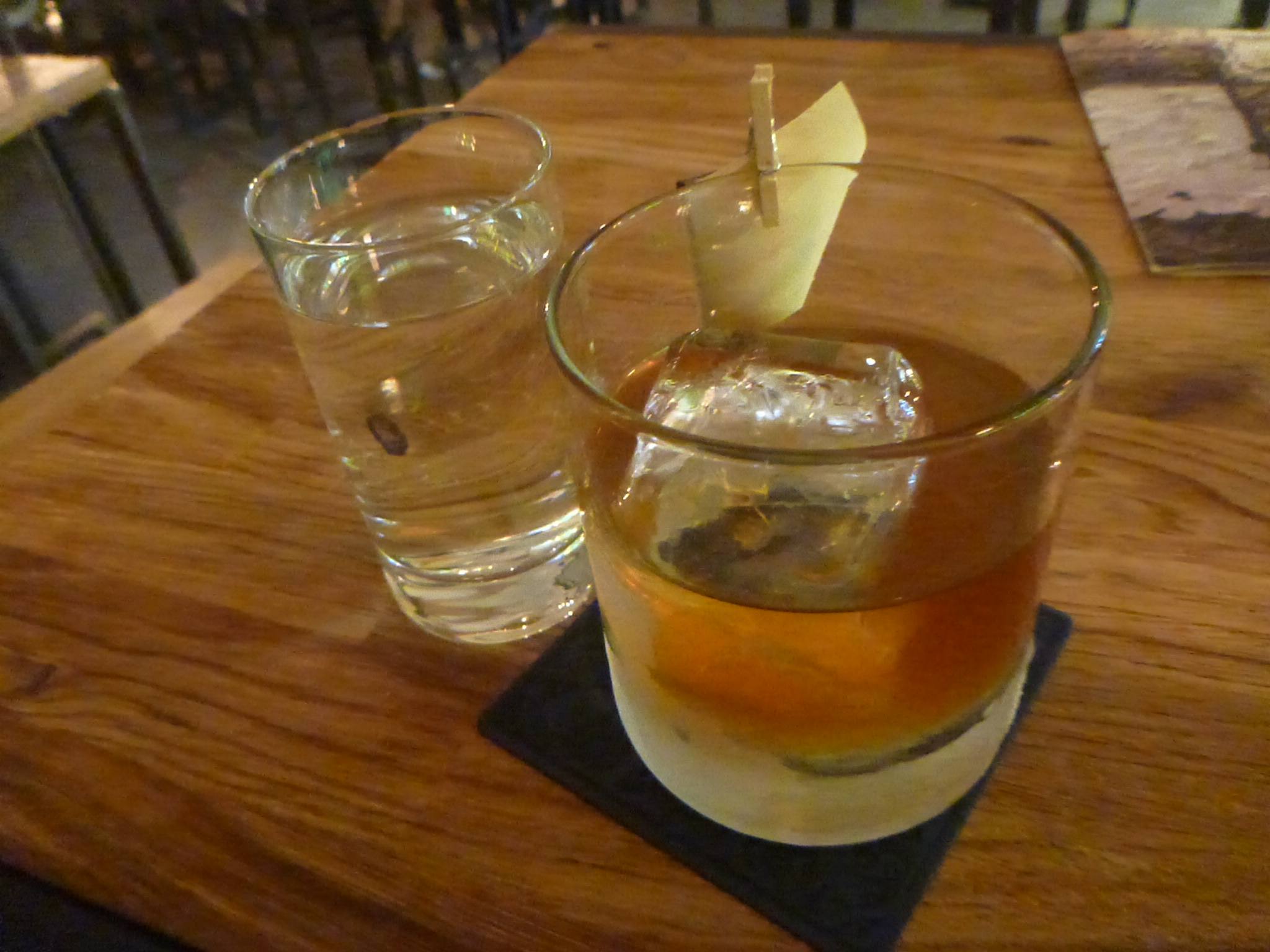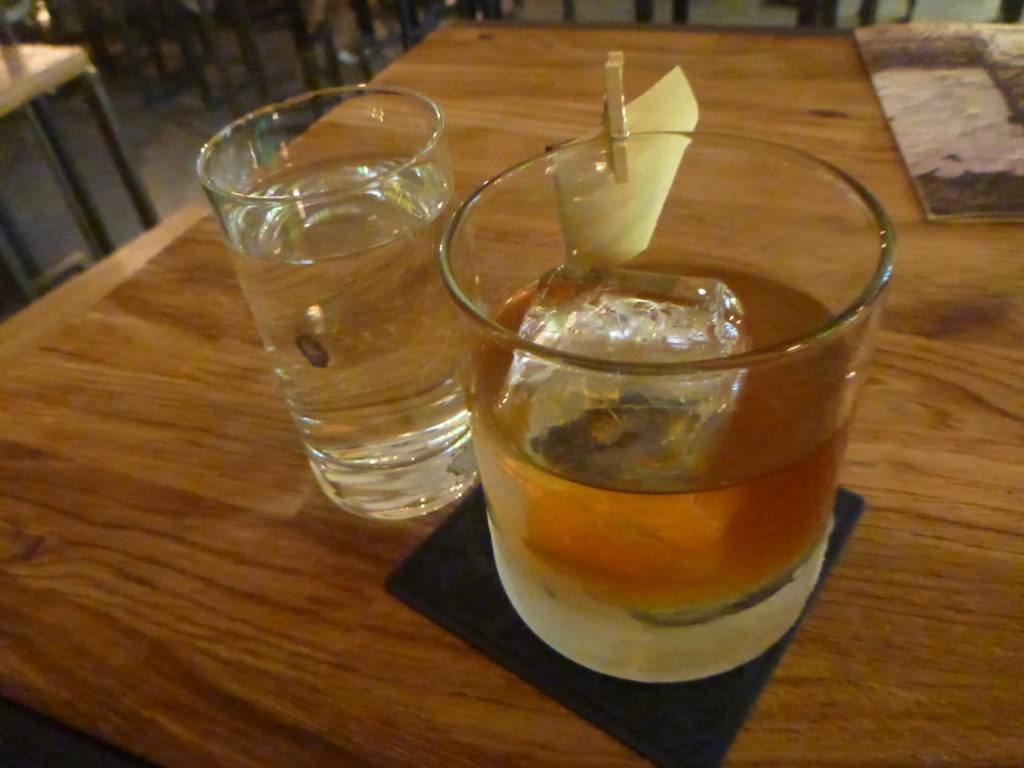 2.Purple Root (a number 7) – 21 zlotys
I up the ante for this one by paying 21 zloty. That's about £4.10 and I am a cheapskate. But Adrian says I will love it and I trust him. It arrives…
It's purple. It's beetroot…
It's gorgeous!!! I could drink these forever. It's frothy, it's healthy. There is cress and beetroot within and the alcohol is strong and pure. 9/10.
It comes with: Dark rum, Sloe Berrys, Beetroot, Lemon, Pistachio Sweet and Sour, Cress.
3.Carotty Stratten (a number 4) – 23 zlotys
I up the ante again to 23 zlotys. I order the "healthy Łódźtail" because this one has carrot, ginger and cinnamon in it.
This is ridiculous – I give it a 9/10. That means 27/30. 91%. It's a huge gesture.
It comes with: Gin, Carrot, Coconut, Ginger.
A cocktail hat-trick? I loved it and off I went into the night, safe in the knowledge that in life, in this world I have been to the BEST COCKTAIL bar in the world. I yid you not!!!
Here are the details for visiting BRUSH Bar:
Address:
Off Piotrkowska, Piotrkowska 138/140, 90-062 Łódź, POLAND

Here is a video I made in BRUSH Bar:
Follow and like Northern Irishman in Poland: