Living in Poland: How to Find a Flat in Gdańsk
In my series living in Poland (Mieszka W Polsce), I share my personal tips on how to adapt to Polish life as a foreigner, tourist and non resident. I'll try to cover as many aspects as I can for foreigners to help out and I have a backlog to get through. This article tells you how to find a flat in wonderful Gdańsk, one of my favourite cities in the world.
I spent just under 6 months in Gdańsk and had some troubles there finding a flat and settling in at the start. To start with I spent 4 weeks staying (living) in Hostel Cycle On. Hostels can do long stays but I don't recommend it – you need a home. I also stayed in various hotels and hostels in the region for the first month or so, in the region I have slept in:
– Tri-City Hostel, Gdańsk
– 4Friends Hostel, Gdańsk
– Ibis Hotel, Gdańsk
– Hotel Ren, Starogard Gdański
– Noclegi Rekord, Starogard Gdański
– Link Hotel, Tczew
– Hotel Nad Wierzyca, Pelplin
– Green House Hostel, Gdynia
First things first: Learn some Polish
The most important thing for me in finding a flat here was to learn some Polish. For the first time since moving to Australia in 2009, I was alone finding the flat. My time in China and the Kong I was with Panny. Two of my local friends made promises and pledges to help me learn Polish. But they lied. One of them saying "just tell me if you need help learning Polish". I couldn't rely on such liars so I studied myself and had to sail the ship alone.
So I recommend enrolling in a course at Learn Polish in Gdańsk. My teacher there was Pani Alina and sometimes Pani Alicja. I loved my time learning there and wholeheartedly recommend her. You can read some of my other articles on learning Polish here:
Top 7 Polish Language Schools for Foreigners
My time studying Polish in Gdańsk
My time studying Polish in Warszawa
Looking Online for a Flat
So now you have decided to live in Gdańsk – here is how to go about finding a place to live. In today's modern world there are realistically only two ways to look for a flat: online or not online. I did both to cover all bases.
Looking Offline for a Flat in Gdańsk
I found many ways to look for a Flat offline. These included:
1.Bus Stop Stickers
You will be surprised at how many bus stops have stickers and notices from people renting flats or rooms. Rip the numbers and details off or photocopy and give them a call. You never know your luck.
2.Hostel Notice Boards
I stayed in three hostels in Gdańsk and checked the notice boards as often as I could. If that is not enough try all the hostels in Gdańsk.
3.Ask in Bars and Cafes
As a tourist who frequents bars and cafes, I was always telling the staff and customers in those bars that I was looking for a flat. I probably asked around 30 people in the bars of Gdańsk.
4. Ask your friends
I had only two local friends when I first moved to Gdańsk, Magi Kokosz and the infamous Karolina who chose lies rather than honesty when welcoming me to her part of the world. Neither "friends" were in a position to help me find a flat so I did it alone. I was in a period of deep depression at the time, so decided not to trust anyone else to help me after the lies from that brace.
5. Newspapers
Local newspapers used to be the best method but with the internet being so widespread Now, adverts for flats have become less frequent. However I still bought and checked these local papers once a week:
– Gazeta Wyborcza
– Dziennik bałtycki
– Kociewiak
– Głos Pomorza
– Dzień Dobry
– Gazeta Kociewska
– Gazeta Pomorska
Of the newspaper options, I contacted at least 10 people from adverts. I did it all by phone – so this proved tough for me at the start as I was only just learning Polish. Make sure you get a Polish phone and SimCard too. I recommend the brand Manta and the network PLAY. I got two viewings from the newspaper adverts, but neither place suited me.
Online Methods
I struck my gold online instead. These days it seems easier to find a flat online than in the traditional methods above. Probably because the listing already contains all the information you need and interaction is easier thanks to Google translate and the fact you can send a message and just wait for a reply when the renter or landlord is available to reply. These are the main online methods I used:
1.Gumtree
The Polish section of Gumtree is a good place to start. I had about 3 viewings from my Gumtree messages and the reply rate is much much higher than Facebook. After my time in hostels and with a local family, I found my FIRST flat in Gdańsk via Gumtree.
2.Facebook Pages and Groups
I basically clicked like or join on as many Gdańsk area Facebook groups as I could. The more you put your name out there, the more chance you have, remember to search for Gdańsk, Gdynia, Sopot, Trojmiasto groups in Polish, though some also appear as Tri-City. Here are just a small selection of ones to join or click like on. I must have had about 6-7 viewings from these groups, and yes don't limit it to flat share groups, – join tourist, foreigner, expatriate/Ex-Patriot, work groups, study groups, volunteer groups, language exchange, couchsurfing – join them all! These are just 7 of the 20+ groups in the area I joined or liked.
Czarna lista mieszkań – Trójmiasto
Trójmiasto Noclegi
Praca – TRÓJMIASTO (Gdańsk, Sopot, Gdynia)
Gdańsk – mieszkania / pokoje / domy – Szukam, Sprzedam, Wynajmę
Tri-City Poland Expats Gdynia Sopot Gdansk
Erasmus GDANSK & GDYNIA & SOPOT 2017/2018
When Polish people see your name appearing in more pages and helping promote and clicking like, they are more likely to reply to you and want to live with you.
3.Naszemiasto
Naszemiasto is the online version of one of the newspapers and was suggested to me by Pani Alina. I had never heard of it before, but this turned out to be where I found my third flat in Gdańsk and I got lots of different viewing options through it. It also helped me learn Polish quicker as I had to navigate the website. Here is the link to the flats page of the Naszemiasto site:
Reaching out to Flat Owners, Renters and Landlords in Gdańsk
Once you know where to look, you have to make contact. As a foreigner and non native speaker of Polish this can prove tough. This does mean using copy and paste with a good Polish translation, and sending the same message to multiple recipients. What I did was change only the name for each message but the rest of the message remained the same. This is the generic message I sent. Unless the person had an English sounding name, I always sent the messages in Polish. Polish people will also see your name and decide whether or not to reply to you. It definitely helped me learn more Polish as by his stage my local friends had told so many nasty lies to, they didn't even help me by message never mind translation, and I was working as a travel writer in their regions!
Dzień dobry Ania. Jestem zainteresowany wynajęciem mieszkania w Gdańsku. Czy moglibyśmy umówić się na obejrzenie mieszkania? Czekam na odpowiedź. Pozdrawiam serdecznie. Jonny
(This translates as "Good morning Ania. I am interested in renting your apartment in Gdansk. Please can I make an appointment to see the flat? I am waiting for a response. Best wishes. Jonny)
Sometimes they send the message to you first, when you comment on the photo or post that they have written on the Facebook group or website. Here is an example of a message I received from one of the flat owners or landlords:
Witam, dziekuje za zainteresowanie. Kilka osob przed Toba odezwalo sie do mnie, wiec w razie czego bede sie odzywac
Wstawie rowniez wieczorem drugi pokoj do wynajecia, ale mniejszy.
(This translates as " Hello, thank you for your interest in the flat. A few people are in front of you but I will also have a second room for rent in the evening, but smaller.") From this message I viewed a flat in Wrszeszcz, Gdańsk within a day of writing.
The important thing is keep sending messages – it does no harm to send 100, as at the end of the day you will pick the flat you want the best anyway. You can even organise viewings and later cancel them if you have already found a flat in the meantime.
Viewing Flats in Gdańsk
On my first flat finding mission in Gdańsk, I sent about 50 messages or contacted about 50 people who were advertising flats or rooms for rent. 95% of them were Polish. Of these about 50% replied to me. Overall I viewed about 10 – 15 flats and in different parts of the city. I decided at the time to limit my hunting to Gdańsk and not to look in Sopot, Gdynia or Pruszcz Gdański.
A flat I viewed in Gdańsk Wrzeszcz, but never moved into:
A flat I viewed in Gdańsk Zaspa, but never moved into:
My first flat in Gdańsk: Aniołki
Believe it or not but I ended up staying in a total of 3 flats in Gdańsk!! Once alone and twice with a Polish family. This does not even include the nights in 3 different hostels and one hotel. Plus the few nights I slept alone, on buses and trains. Or indeed the other hotels I slept in while biding my time.
My first flat share in Gdańsk – Aniołki
Through a contact at the Polish language school I was able to share a flat in a local neighbourhood. It was here where I was able to relax, brush up on my Polish and experience life with a local family. For privacy reasons I don't want to reveal the exact location or the name of the family I stayed with but it was in the Aniołki district, which means Angelic and was on the countryside of the main train station. I was only here for two weeks while searching for a longer term flat.
But I had a truly great time here despite the depression I suffered at the time due to being cow excremented to by a known serial liar.
My second flat share in Gdańsk: Stare Miasto
After my time sharing with a local family in a Gdańsk suburb, I ended up living in Gdańsk Old Town (Stare Miasto) next. This was a great location but the flat lacked cleanliness so I moved closer to the sea. But it was a fun time, and my bedroom overlooked a church on Ulica Mniszki, 80-001 Gdańsk.
Location wise this was perfect and my landlady was Kristina. I had my own window overlooking the church and a kitchen and bathroom. Kristina also hired a room in her flat to those who use Air B and B. This meant I sometimes shared the house with others. The guests were all from Ukraine or Poland. I had my own cosy room here, with WiFi.
This was where I stayed when I first appeared in local news (in Starogard Gdański and Tczew) and got invites to Irish Dancing lessons.
My third flat in Gdańsk (Brzeźno)
The final flat I lived in Gdańsk was in Brzeźno. I found this one through Naszemiasto and it was my favourite – I had a 5 minute walk from the beach and I lived on Portowcow Street. I had local bars, cafes and two local supermarkets, including my trusty Biedronka.
This flat had it all for me – cosy bed, full kitchen and bathroom, a writing desk, fast Wi-Fi, privacy, a local Wi-Fi cafe (Przystanek Kawa), 2 local supermarkets (Biedronka and Lidl), was near the football stadium where I watched Lechia Gdańsk, was near the beach where Mika and I once cycled, was near the famous pier in Brzezno. Here are some photos to remind me of the good times in Brzeźno and Gdańsk…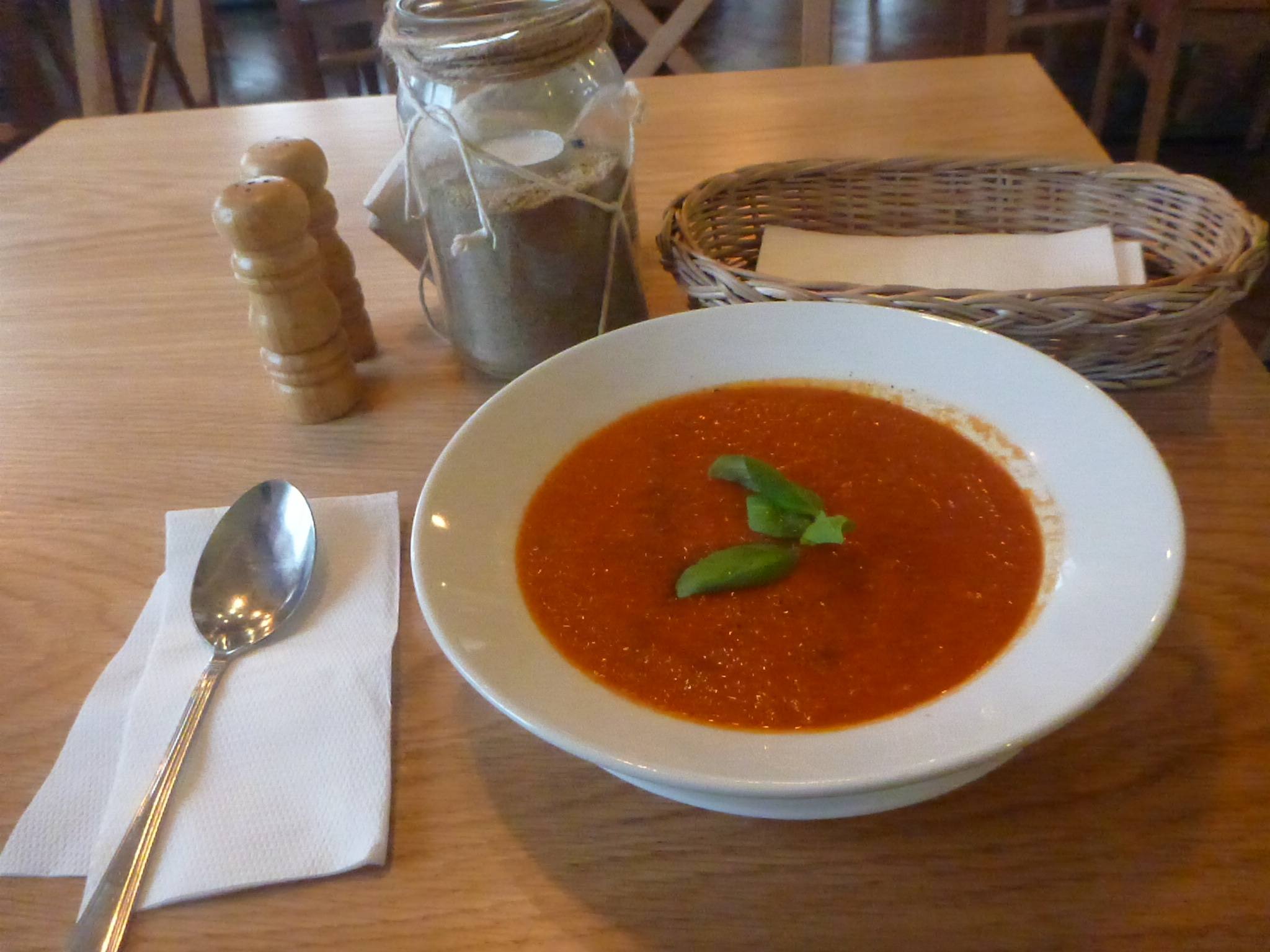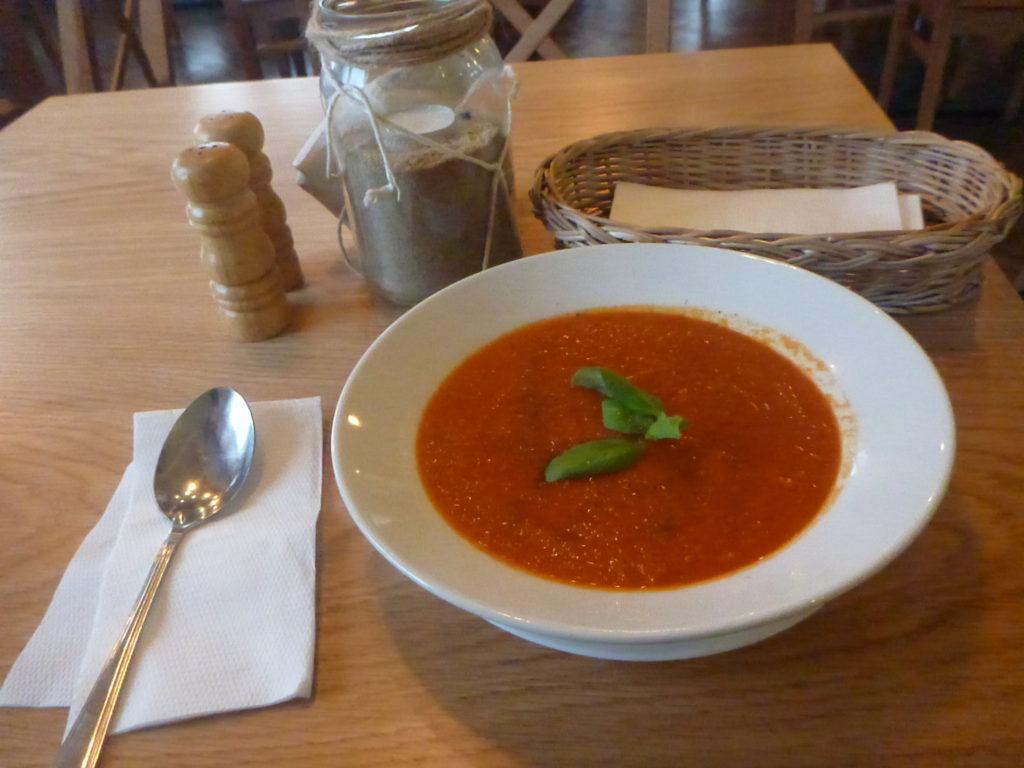 Sadly, although I loved this flat (arguably my favourite flat I've ever had, this was where my suicide bid began in September 2016. I left a suicide note on my writing desk by my bed and ran away from life, expecting never to return. Those were dark times and by early 2017 I had a flat in Warsaw and had left Gdańsk behind, with memories of fond nights out, sightseeing that were all ruined by the nasty lies I was told. Believe it or not, when I went missing that time, the Polish Police in Gdańsk couldn't find me, nor the flat despite the fact that I frequented local cafes and bars where the staff knew me and I regularly Facebooked, Tweeted or Instagram from. I guess a tourist and travel writer blogger is low priority, but it was good to know the liar now knew what they had done to my life, my dreams.
So that's how I found a hat trick of flats in Gdańsk back in 2016 and it served as my introduction to life in Poland. At the time I had no real plans to settle here or to start a project named Northern Irishman In Poland. But there you go, and here I am.
Here are some videos of my time living in flats in Gdańsk back in 2016:
Follow and like Northern Irishman in Poland: